Christmas movies are free on wedotv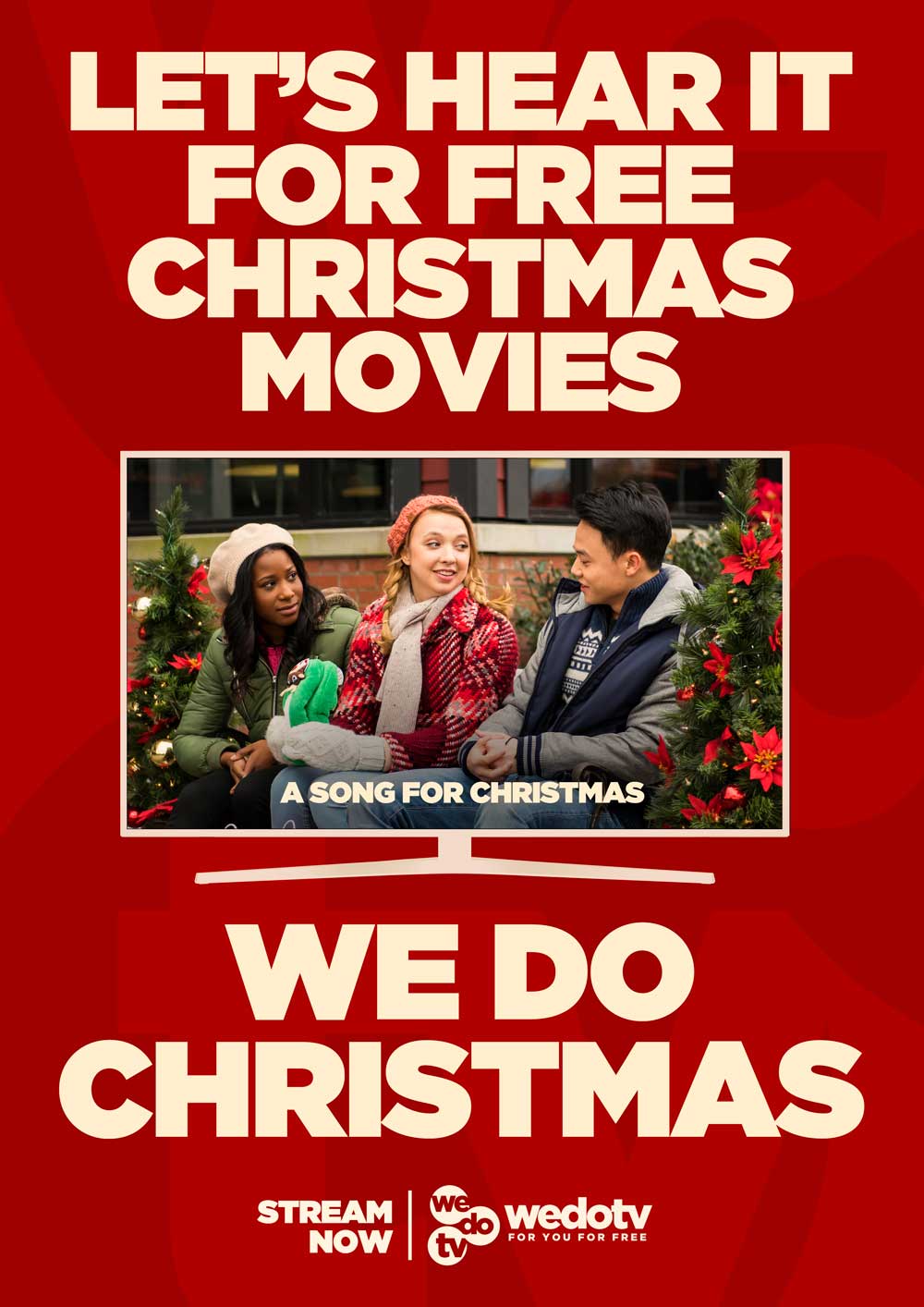 We've got all you need this Christams, movies wise anyway and the best thing about them is that they're all free to view from any device you like! 
Here's our list of movies which will give you that special Christmas glow:
Dallas legend Patrick Duffy stars alongside Brooke Nevin and Steve Byers in The Christmas Cure. A doctor returns home for Christmas to find that her father has decided to retire from his own practice. After reuniting with her high school sweetheart, she wonders if she should stay and take over her father's practice.
The sublime Norwegian movie Journey to the Christmas Star brings a magical tale to life. When her kingdom falls under an evil curse, a courageous young girl embarks on a perilous journey to find the Christmas Star and rescue a long lost princess, but not everyone wants her to succeed. As she makes her way across the treacherous mountains, guided by mystical forest elves and a wild brown bear, she finds a wicked witch and a cunning count standing in her way.
We're very much back in the real world for You Can't Fight Christmas. Interior decorator Leslie Major is the biggest fan of Christmas ever! She is like a tidal wave of Yuletide cheer. Her biggest job every year is decorating the lobby of the famed Chesterton Hotel. As she is on a ladder decorating the tree, she falls into the arms of Edmund James – the grandson of the owner JJ James. Edmund is all business and thinks Christmas is superficial and frivolous. But there is something about him. Edmund and his business partner, Millicent, have plans for the hotel including ending the Christmas tradition at The Chesterton. Leslie uses all her Christmas charms on him to love Christmas.… and love her.
Bonnie Wright, Rebecca Hanssen, and Mark Paul Wake bring a Scotish tone to the Dicken's classic, A Christmas Carol. Riffing on the much-loved novella, this is a contemporary retelling and explores the transformation of Scrooge in a rather unique way.
Sometimes people want to get away for the season so Kiwi Christmas could be for you. Fed up with the materialism of Christmas, Santa runs away to New Zealand for a summer holiday. When two Kiwi kids figure out who he is, they have to find a way to get him back to the North Pole in time for Christmas.