Romance is in the air in February on wedotv!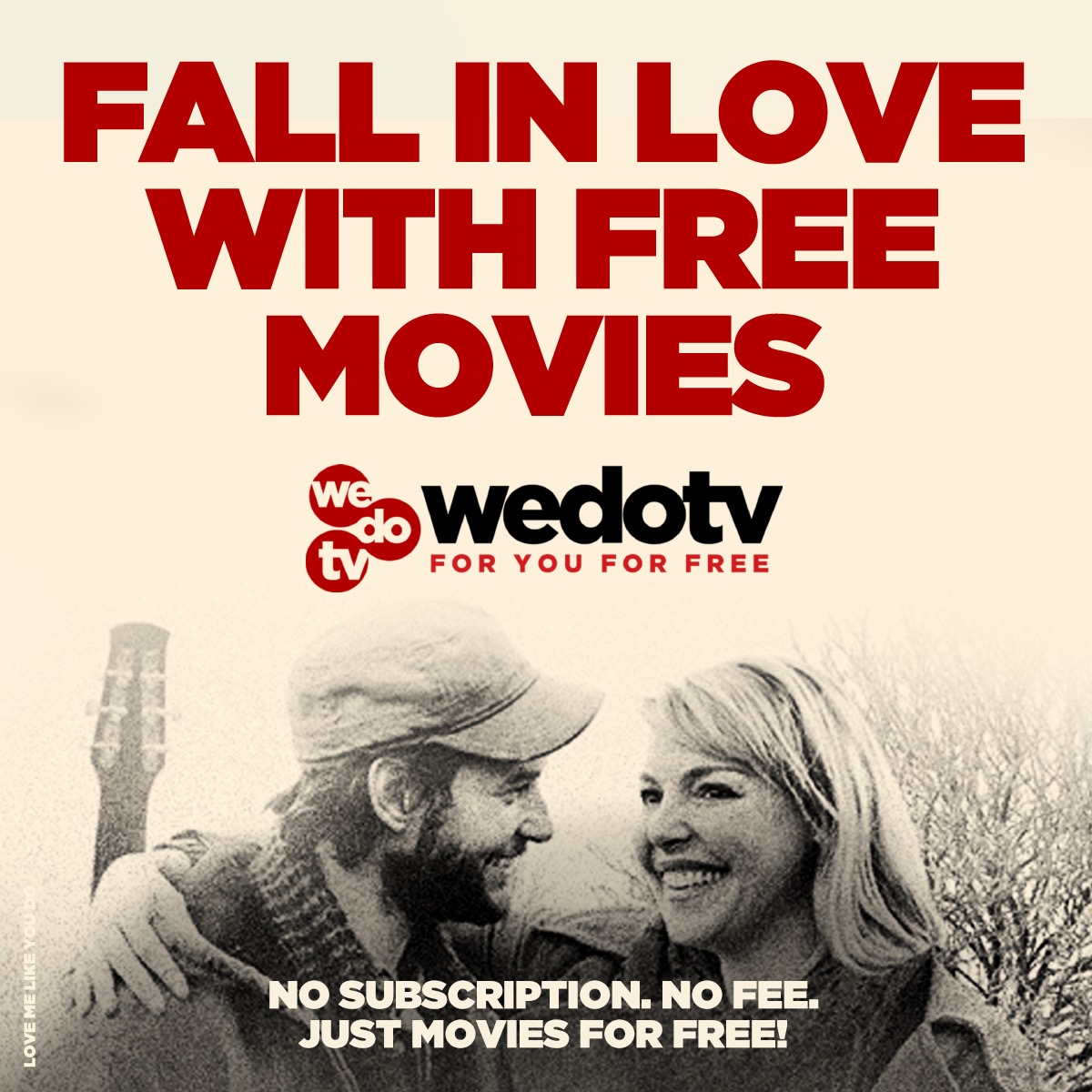 Its tough being in love, its even harder when it costs so much so let us save your money, and your love life (possibly) with a selection of movies you cal all cuddle up to.
Love Birds stars Rhys Darby, Faye Smythe, and Sally Hawkins and concerns recently dumped and wallowing in self-pity, Doug finds an injured duck. With the assistance of Holly, an eccentric young vet and bird specialist, Doug decides to nurse the 'not-duck' back to health and love blossoms between him and Holly. However, things never run smoothly in Doug's world.
Horror royalty Steve Martin and Lily Tomlin team-up in the sublime comedy All of Me. Ambitious attorney Roger Cobb (Martin) is assigned to alter the will of ailing millionaire Edwina Cutwater (Tomlin), who wishes to bequeath her estate to a healthy young woman (Victoria Tennant), after Cutwater's guru transfers the old eccentric's soul to her healthy body. No one believes for a second it will actually work until Ms. Cutwater awakens in Roger's body and he becomes, literally, a man possessed, fighting for control of himself. A dying millionaire has her soul transferred into a younger, willing woman. However, something goes wrong, and she finds herself in her lawyer's body - together with the lawyer.
With his marriage and career against the ropes, dejected author Jack Spencer (David Arquette) travels with his wife to an isolated glamping retreat in search of a spark in Couples Vacation. When a surprise double booking finds their private retreat anything but private, Jack spins into a comedic exploration of love, lost dreams, small-town-wisdom, and friendship with a miniature donkey.
To prove that age is just a number, two of Hollywood's most dazzling stars light up the screen in this captivating story on finding true love, Shirley MacLaine and Christopher Plummer star in Elsa and Fred. After his daughter (Marcia Gay Harden) persuades widower Fred (Plummer) to move into a new apartment, he strikes up a friendship with his eccentric neighbour Elsa (MacLaine), who convinces him it's never too late to find love.
From acclaimed director Rob Reiner (When Harry Met Sally) and starring Academy Award Winner Morgan Freeman, comes Once More, a heart-warming, inspirational film about finding yourself again and learning to let others in. Frustrated writer, Monte Wildhorn, takes a lakeside cabin for the summer to rekindle his passion for writing. While there he befriends the family next door who help him to find inspiration again. .